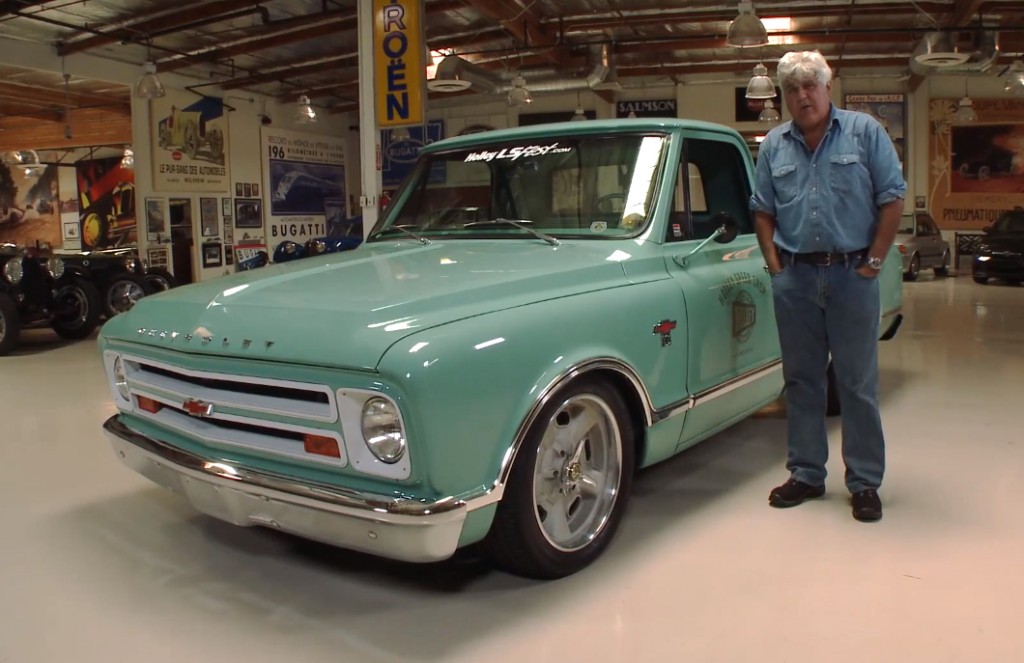 25: Jay Leno's Classic C-10 Restomod
Leno has probably the most impressive car collection in the country. His car collection went from a personal hobby to a popular TV show and museum. If you've had the chance to watch Jay Leno's Garage, then you know about the C-10. From the lowered suspension to the tuned LS-series motor, the C-10 is far from stock.
But in similar Leno fashion, the C-10 is about as inconspicuous as you can get. The lowly design and factory paint color will fool any onlooker. Once Leno stomps on that throttle, you know this C-10 is anything but your average Chevy.