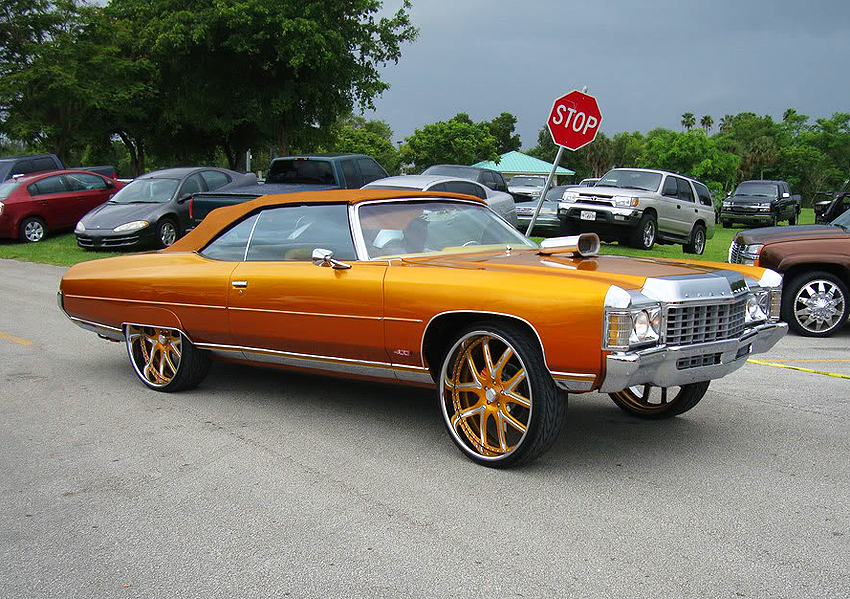 19: Trick Daddy's Chevrolet Impala Donk
While this car is not necessarily a sports car, the modifications let this Impala hang with the best of them. Trick Daddy has owned his Impala Donk for almost 20 years. The car has been featured in music videos, parades, and even a hit reality TV show.
This Impala Donk has a custom-built 350-V8 that propels the land yacht with authority. To add to the appeal of the car, there's also a custom alligator interior. The rims are as chrome as you can get, and there is also some nice Perrelli rubber slapped onto it.