The marketplace for classic cars has ballooned the past several years. Not only are companies goi restoring tons of classic cars, but interest has also grown. A new generation of classic car buyers is getting into classic cars.
Celebrities are usually at the forefront of new trends. But many celebrities have also taken a liking to classic cars. Every car has a unique history behind it. Whether you collect a car because of its horsepower or the way that it looks, certain cars invoke an inner response within the collector. Celebrities are no different, but they have the means to buy some of the most elite classic cars on the market. Check out a few of the best below.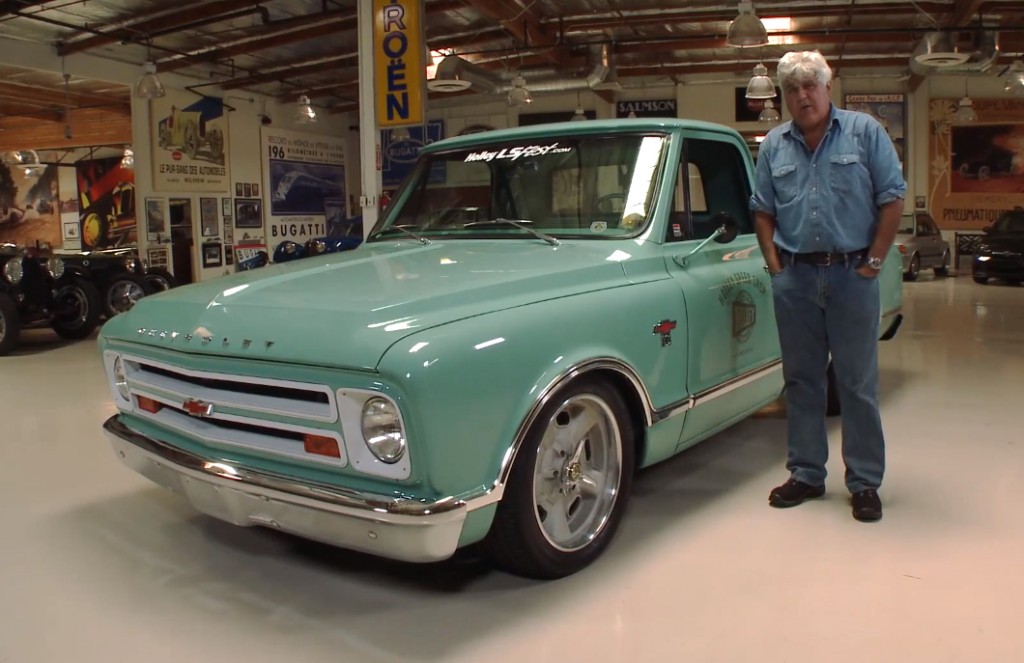 25: Jay Leno's Classic C-10 Restomod
Jay Leno has probably the most impressive car collection in the country. His car collection went from a personal hobby to a popular TV show and museum. If you've had the chance to watch Jay Leno's Garage, then you know about the C-10. From the lowered suspension to the tuned LS-series motor, the C-10 is far from stock.
But in similar Leno fashion, the C-10 is about as inconspicuous as you can get. The lowly design and factory paint color will fool any onlooker. Once Leno stomps on that throttle, you know this C-10 is anything but your average Chevy.