18: Plies 68′ Pontiac
Another popular rapper from the Florida area has an obsession with muscle cars as well. Rapper Plies has spent hundreds of thousands on his 1968 Pontiac GTO. The car has a custom candy paint job in addition to an all-original interior. Where the car stands out is the performance under the hood.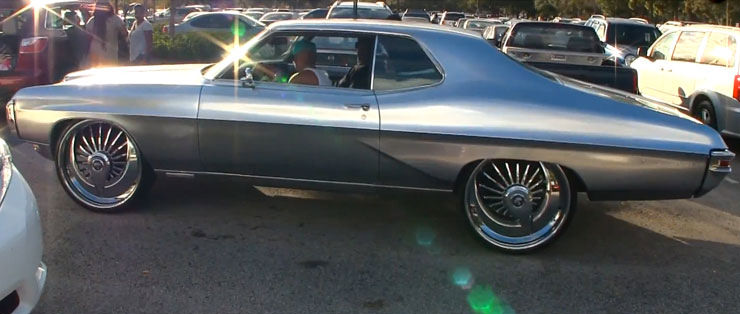 The GM LS crate motor is capable of producing a monstrous amount of power to the wheels. Naturally, Plies has a big set of rims on the car, but even with those, this thing can still move. With Pontiac discontinued a few years ago, any Pontiac model is going to go up in value. The GTO is not only one of the most valuable sports cars on the road but also one of the most iconic.