23: 1966 Jaguar XK-E Series 1 Convertible
Goldberg is a big guy and its easier to poke out the top of a car than be cramped up inside of it. Goldberg has a story behind this Jaguar. It happens to be that his friend offered him the car for $11. Goldberg took the Jaguar on and did a full restoration of the beautiful British car. A bright red paint job adorns the classic convertible renowned for its original performance.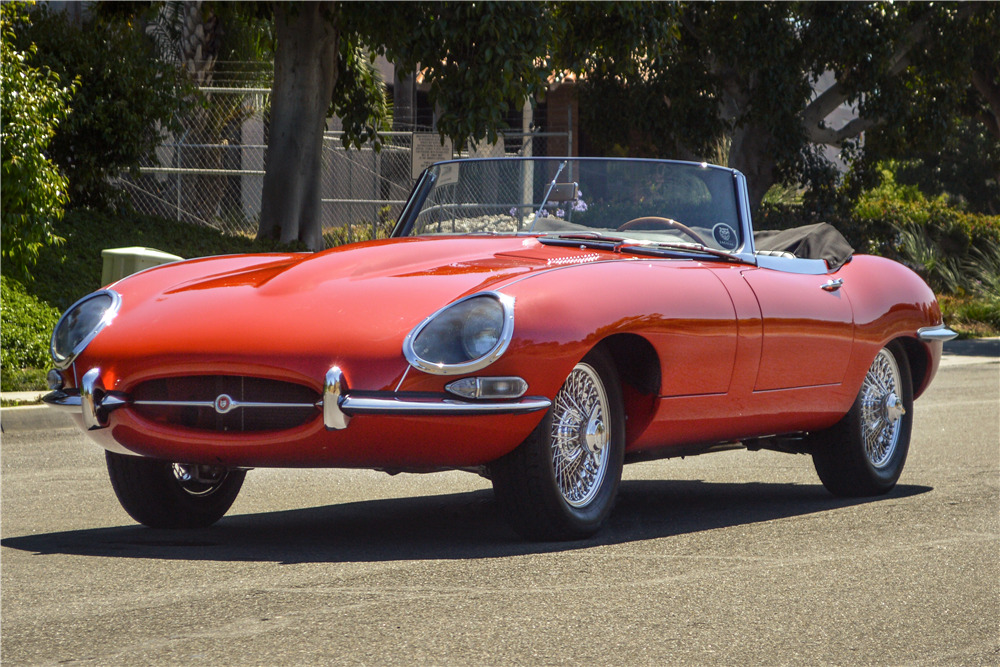 via: MeccumGoldberg added some standout features to make it more comfortable. It's interesting to note that the factory wire wheels are still part of the design. Goldberg didn't see the need to get rid of the original pair of wheels. The Jaguar XK-E is a wonderful piece of automotive history.