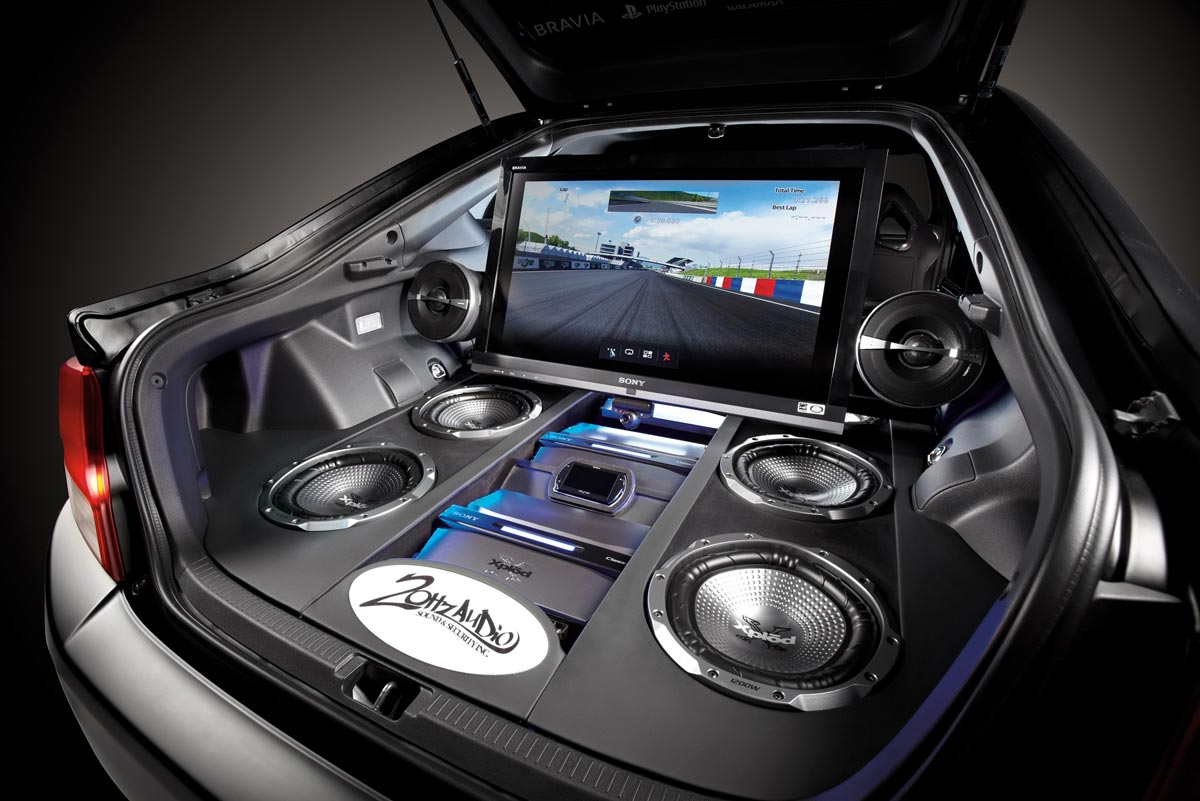 19: Multiple TV Screens
It's long been known that celebrities have a thing for stuffing countless television screens into their vehicles. This is not new. But, DUB magazine popularized this craze about a decade ago. It's not uncommon to see a celebrity car that has TVs in the seats.
They often have built-in game system cabinets and more. Because tailgating is becoming more of a thing, it's not uncommon to see a big screen in the bed of a truck. Celebrities will continue to pioneer this portable entertainment phase.