24. Original 1967 Camaro
On September 22, 1967, Chevrolet introduced the Camaro to an eager audience. The motoring press and automotive public had the chance to see a brand-new, elegant coupe and convertible with a modern design, classic long hood, and sporty stance. Chevrolet chose to abandon the third body style like the Mustang or Barracuda, and from this standpoint, it was a good decision (via Hemmings).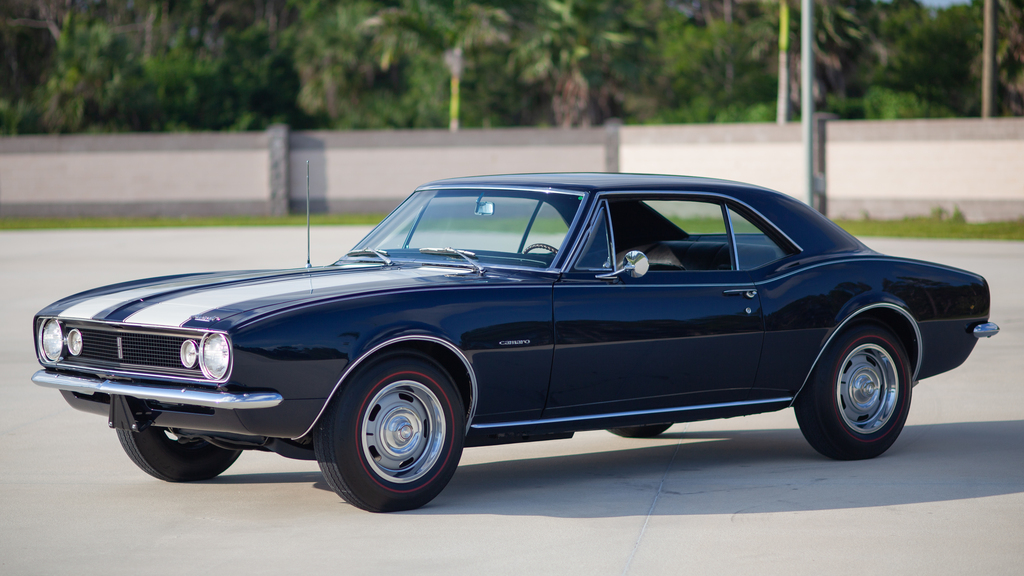 The new Camaro came with a selection of straight-six and V8 engines, starting from a small 230 six-cylinder and going up to the mighty 396 V8 with 325 HP. The idea was to offer a wider arrange and more powerful engines than Ford in order to attract sports-focused buyers. That is why Chevrolet offered SS, RS, and Z/28 models with three performance versions in total. The 1967 Camaro could be called a success since it was sold in over 220,000 examples. However, it was not enough to catch the Mustang, which sold 400,000 examples in 1967.