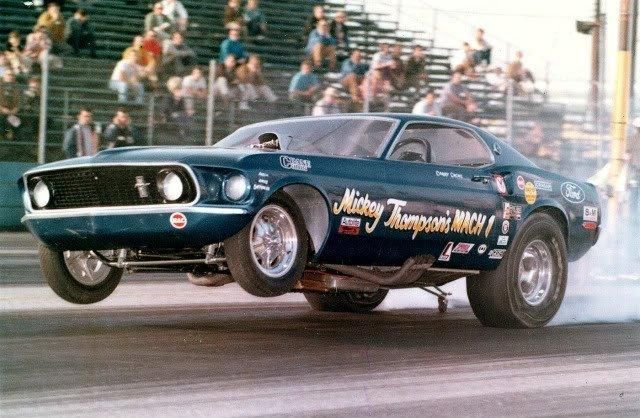 10: Funny Car Mustang
Most of these early-generation Mustangs have inspired drag racing teams to rebuild. Building a funny car is not cheap nor easy, but we have to wonder why they'd ruin a perfectly good body. The Mustang in itself has a timeless style, especially the '67 models. This owner decided to build up a funny car out of a factory Mustang.
The result is a car that doesn't look anything like it should and more or less resembles an array of parts. We're sure driving this thing is fun but we just can't get over why you'd want to ruin such a good car. The classic Mustang is going to get harder to come by as more and more collectors snatch these up. So the more Mustangs with mods like this will mean less collectible models on the open market.