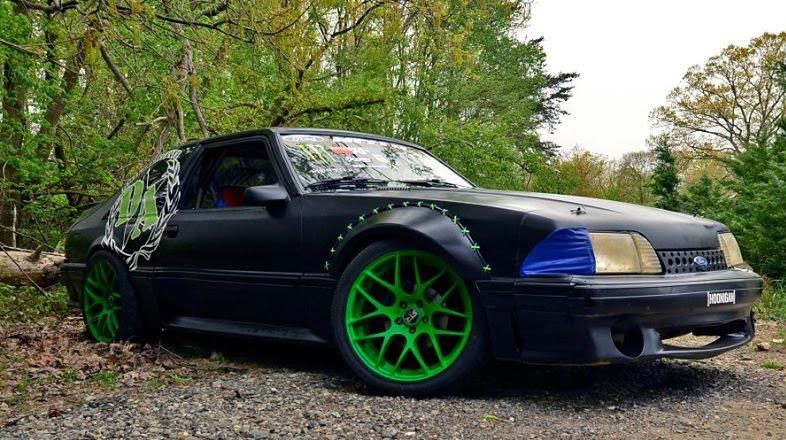 12: Mustang Frankenstein Drift Car
The Mustang in general is one of the most iconic cars ever made, and the first generation is especially sought after. So why this owner decided to mutate a perfectly good Mustang like this is beyond us. As you can see in the picture this Mustang was modified to be a drift car. In between the mods are a little bit of Corvette mixed in with some other performance cars for good measure.
The rest of the car has been chopped apart and the body doesn't even resemble a factory Mustang model anymore. The car is a definite shell of what a Mustang should be, especially the first generation. We're sure that enthusiasts shutter when they see this car.