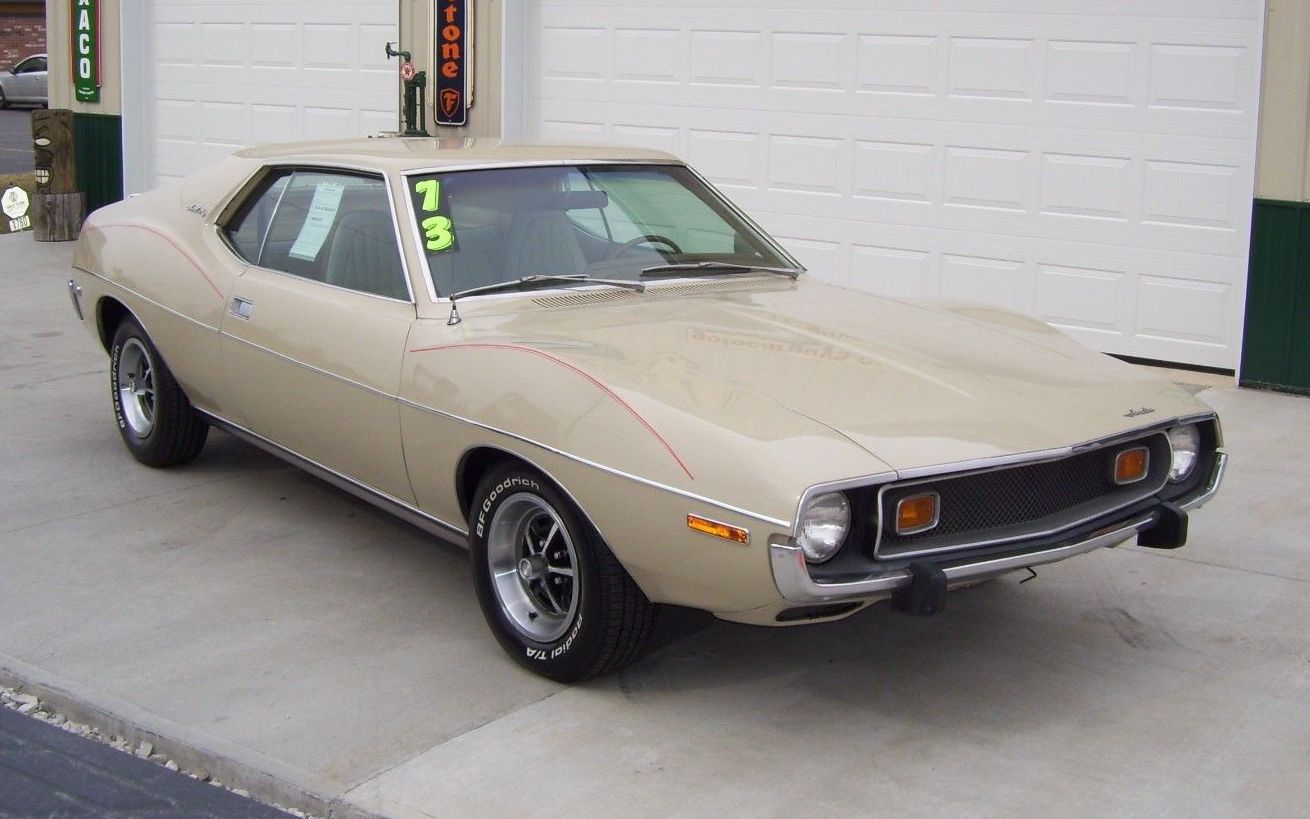 12: 1973 AMC Javelin
Another AMC that made the rounds was the Javeli. This performance car was more in line with what consumers were looking for. The stylie choices of the car were great, the body was sleek, and the interior was perfectly sized for the segment. But the V8 under the hood lacked therefinements of other cars on the market, not to mention the fuel crisis. AMC pushed the Javelin for a long period, but the car just couldn't catch on.
The brand had a good deal of competition with the other automakers around this period. AMC was eventually purchased by Chrysler with the sole purpose of obtaining the Jeep brand, the most profitable piece of the portfolio. Perhaps had AMC been in better financial condition around this time, the Javelin might have lasted.