12: Sani Pass, KwaZulu-Natal, South Africa
Another amazing and breathtaking area is the Sani Pass in South Africa. The Sani Pass is one of the most dangerous scenic roads in the world. You'll need to use an off-road vehicle to even cross this destination. But for the amount of fear and time, it's well worth the trouble.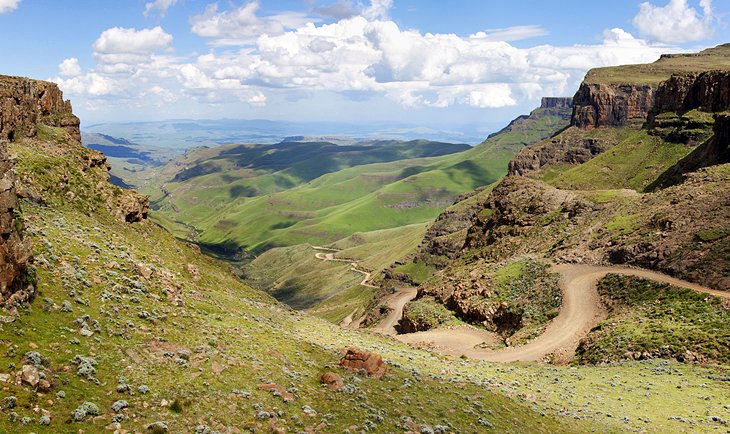 The Sani Pass is by far one of the most scenic roads in the world. If you've been wanting to expand your traveling horizon, this is the way to do it. The Sani Pass is unlike anything else you'll see internationally. What makes it so unique aside from the driving experience is the fact that the border closes at 4:00 pm every day. The mystique of this drive alone makes it well worth it.