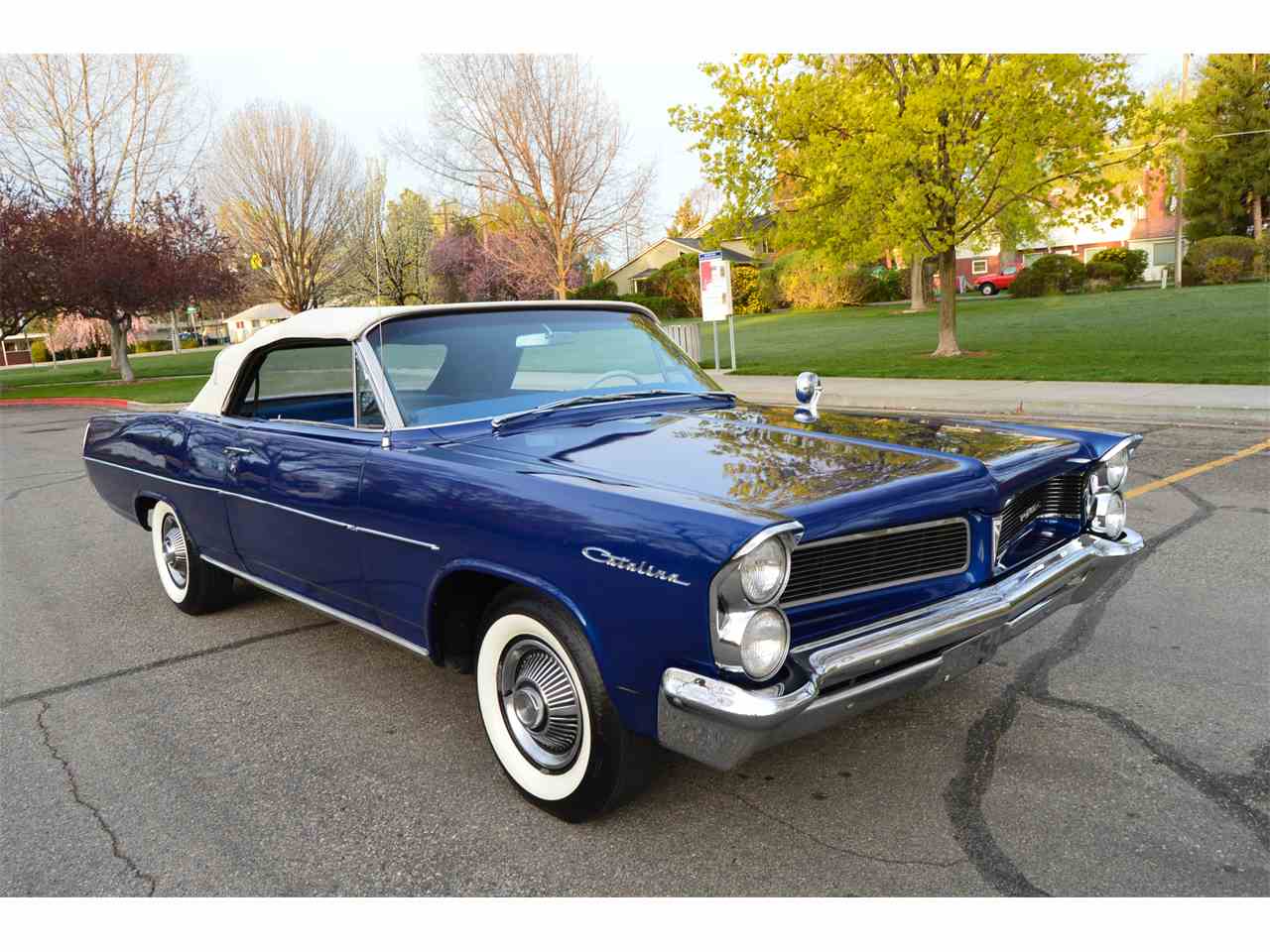 21. 1963 Pontiac Catalina
If there is one thing about the earlier Pontiac lineups, it was that there was a variety. The 1963 Pontiac Catalina is another one of these cars that influenced an entire generation. The wonderful blend of fine lines and attention to detail made the Catalina a coupe that people wanted to drive. The optional convertible version was a looker even by today's standards. While the car might not be a GTO, it was still a performer on and off of the track.
The 421 V8 engine was among one of the most highly coveted to come out of Detroit. Pontiac emphasized designing performance cars that looked great. Aside from the 421 badging all over the car, there was also a pair of road-hugging rally wheels with tires. Take a look at the front clip of later cars and you might think that you are looking at a GTO. The Catalina shared a lot of the design elements with other GM cars at the time. If you want to find one of the better Pontiac coupes to come out of the 1960s, the Catalina is a great choice.