The '90s were definitely a great time for the automotive industry. But as with any decade, there were also a lot of bad designs that came about. Automakers tend to become complacent. A good deal of cars were either poorly designed or just had no purpose on a showroom floor. While the '90s were a successful decade for a lot of the automotive industry, there are quite a few cars we question.
Either the designs were too extreme or the car just didn't appeal to the masses. Automakers in the '90s were being swept away by the popularity of the full-size SUV. A lot of passenger cars fell to the wayside. The cars that we'll look at are some of the most lackluster cars of the decade. Read on below as we take a trip down memory lane.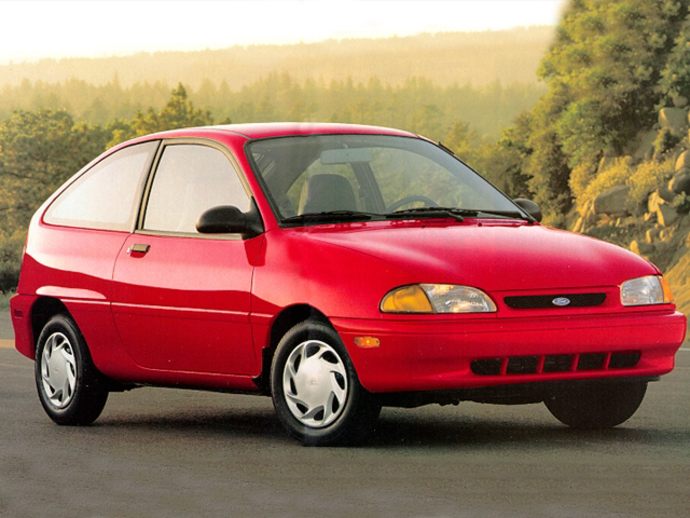 25. Ford Aspire
The Kia-built Aspire was supposed to rival the Geo Metro. It was so bad that it would routinely break down, even as when brand-new. In addition to the lack of reliability, the Aspire was also fairly hard to work on. To this day, finding parts for the it is almost impossible. Part of this problem falls on Kia canceling support for the car. Most owners of these Ford Aspires either have to go to the salvage yard.
The Aspire probably could have been a good car had quality been a focal point. Instead, the Aspire is a car that was cobbled together. There were quite a few lackluster compact cars from this era and the Aspire is one of them. Ford has since made great strides in quality.