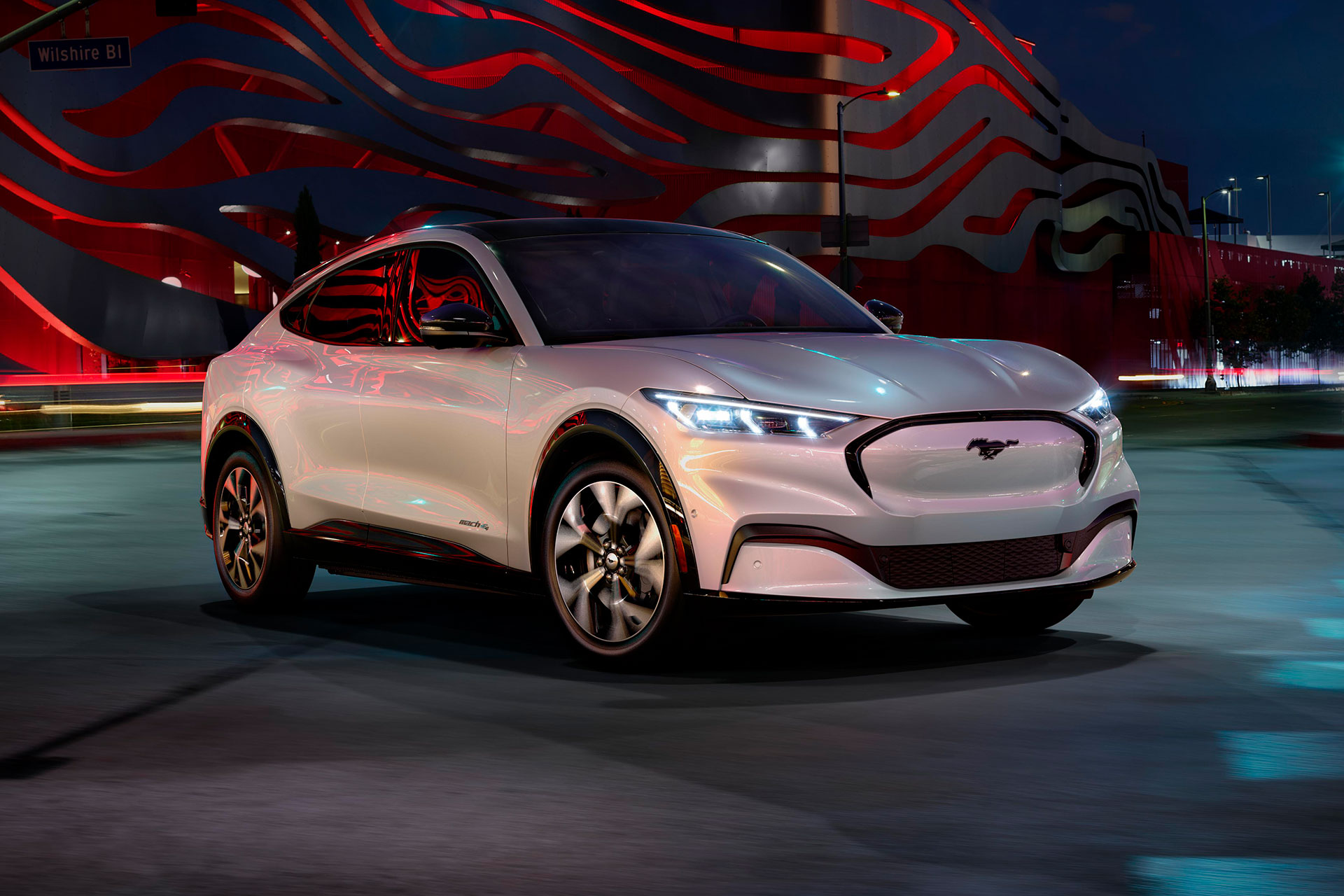 10: There Are 5 Different Models
Perhaps the most intriguing thing about the Mach-E is the fact that there are five different models to choose from. Ford wants the Mach-E line to be in-depth and have enough range that it appeals to all buyers. Not every buyer is going to want a full-fledged sports car, but they will want a vehicle that looks good and performs admirably. The Mach-E can fill this gap nicely in an otherwise crowded marketplace. The first thing you'll notice about the base-level Mach-E is the upmarket styling. The vehicle comes with a stellar pair of alloy rims in addition to the hidden door handles displayed at the unveiling.
The more upmarket versions of the Mach-E are going to be adding accessories, which are at the forefront of any crossover SUV. A roof rack will be an option, as well as a bike rack. With the Mach-E offering an AWD version, there is no doubt that some owners will be taking these things off of the beaten path. The notable driving characteristics of the Mach-E are what Ford is hoping attracts a wide range of buyers. The Mustang has traditionally been a sports car. With the Mach-E, the company is exploring a new market.