21. 1989 Ford Shogun
Leno has a lot of cars, some of which are designed for TV and others that he bought for personal use. The Shogun is a sports car that's a bit unorthodox. This is nothing more than a Ford Festiva on steroids. The car has the heart of a Taurus SHO, which in this small package makes for a killer combination of cool and power. Nevermind the fact that the car is about the size of a shoebox.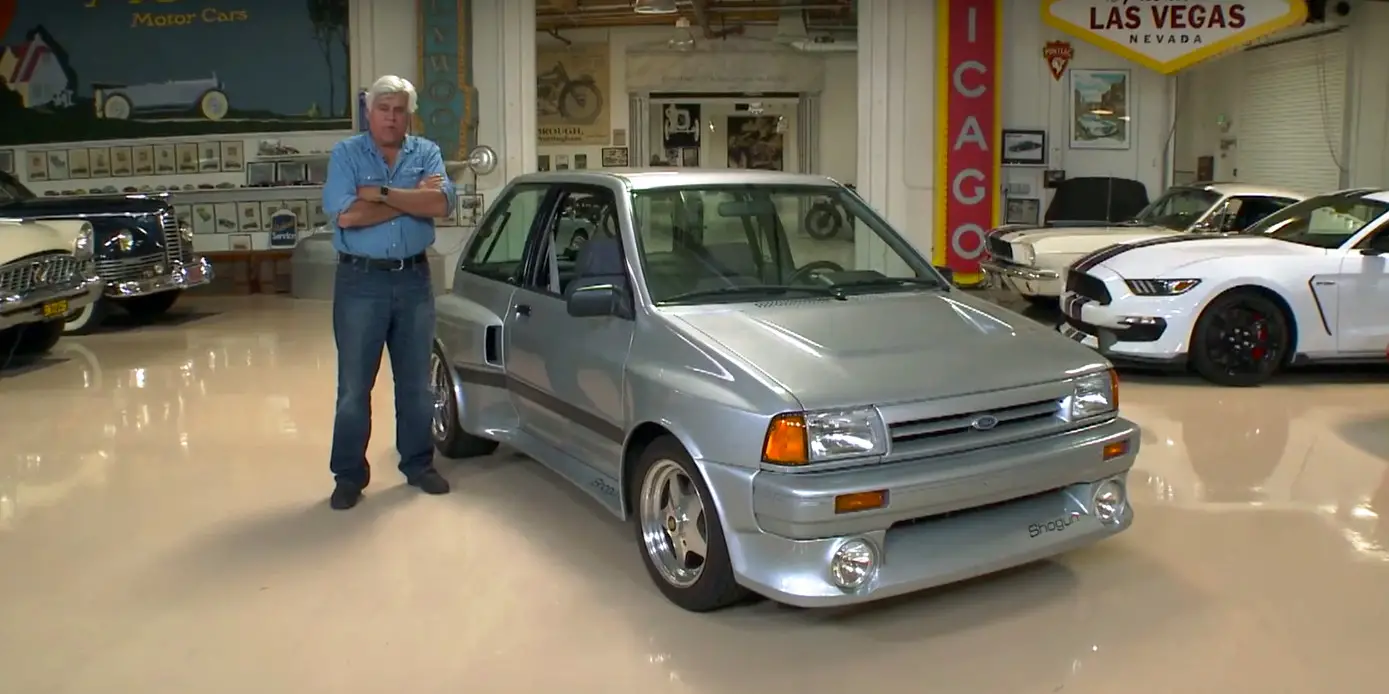 There were only a few of these things made, and they were special order units made by a special team in Ford that we'd later come to know as SVT. The team made several Fords including the Lightning which came a few years later in the form of a truck. But by now, the Shogun's appeal seems to have passed. It might be one that he'd want to get rid of by now.