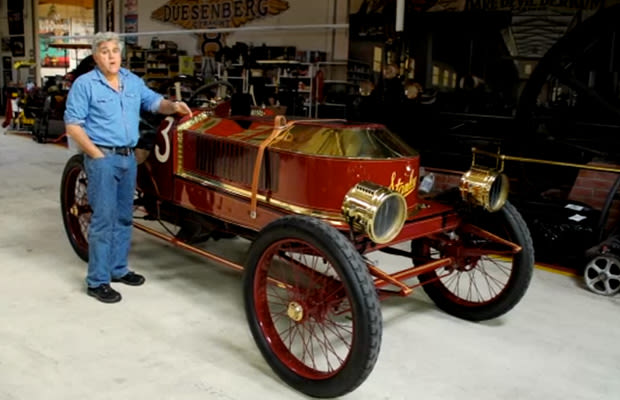 24. 1906 Stanley Steamer Vanderbilt Cup Racer
One thing about Leno is that he likes cars that are out of the ordinary. You'll notice that much of his collection is built of novelty vehicles. The 1906 Stanley Steamer Vanderbilt Cup Racer is one of those cars. It's not a car that you can drive every day, nor a practical car to drive anywhere. But it combines a rather unique design that you don't see all too often in a car. It's also not to be confused with the Stanley Steamer carpet cleaning company.
The Vanderbilt Cup Racer is an eye-catching piece of history to look at. But when it comes down to it, this is just one of Jay's too many toys that seem to occupy his time and efforts. These older cup style vehicles are cool to look at but there are many more exotic-looking cars that could go into his collection. Still, the Vanderbilt Cup Racer stands out from the crowd and it's said that he even got a ticket in it.