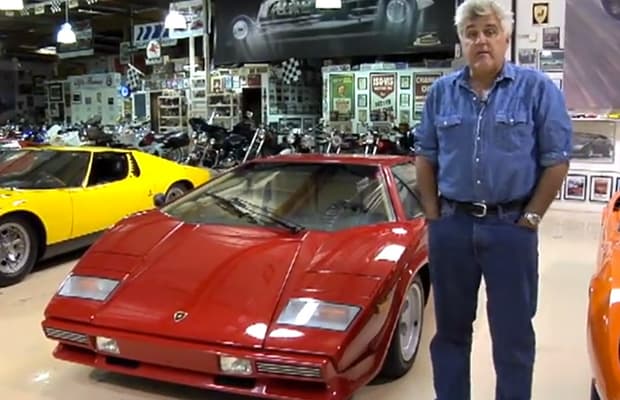 23. 1986 Lamborghini Countach
Leno is a massive fan of '80s-era cars. This was the era that he made his bones in the comedy business. The cars of this era were unique in design and performance, which is why a lot of enthusiasts collect exotic cars from this era. Movies like Scarface and gave the Porsches and Lambos of the period a flashy platform. The 1986 Lamborghini Countach is a highly sought-after exotic car, and not for its performance.
It's the extreme exterior styling that makes the car stand out. There are a few things that make Leno's different from others on the market. The first of which is the fact that he removed the wing from it, which kind of takes away from the authentic appeal of the vehicle. On top of that, there are other Lambos from this period, such as the MV200, that might be more worth picking up.