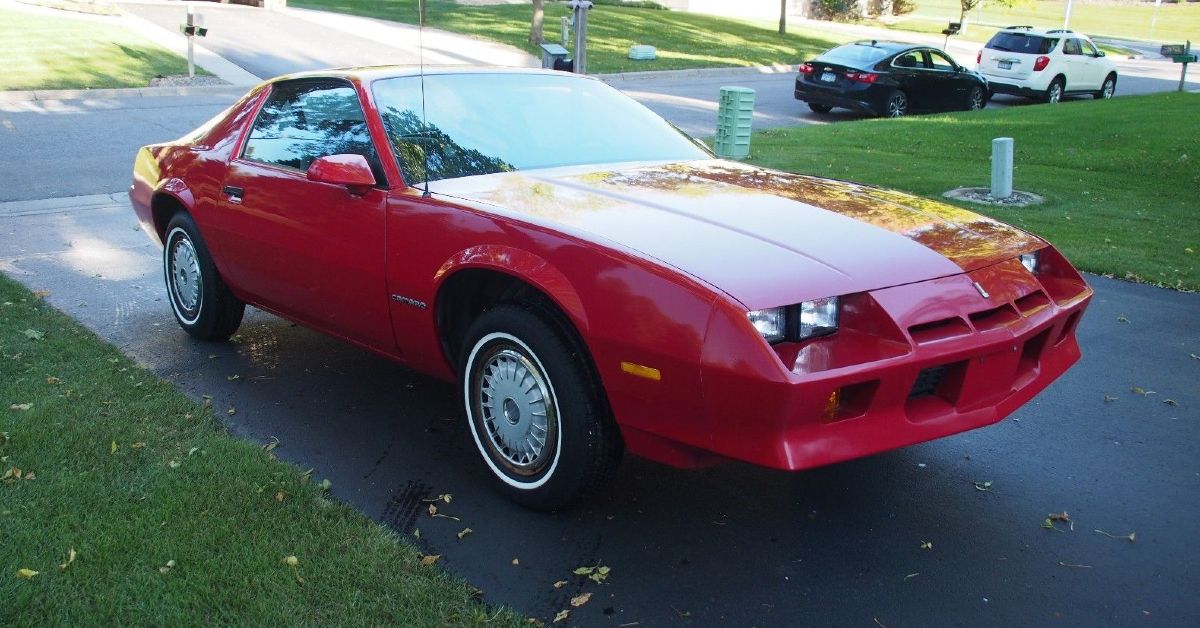 18. Chevrolet Camaro Iron Duke (1982)
In the early '80s, Chevrolet introduced a brand-new and fully redesigned third-generation Camaro model, which featured modern styling with improved aerodynamics. The new Camaro was new inside as well, and it had better suspension and new engines. But the improvements didn't mean performance since the base engine was a pretty anemic 2.3-liter four-cylinder with just 90 HP (via Auto Evolution).
The "Iron Duke" engine was known for its durability and later became the basis for many of GM's four-cylinder engines. However, in the '82 Camaro, it was a pretty embarrassing choice since the car had a 20-second 0 to 60 acceleration time. For the muscle car the Camaro has always been, this number was shameful and ridiculous. Fortunately, Chevrolet offered a V8 option so performance lovers had something to look forward to.