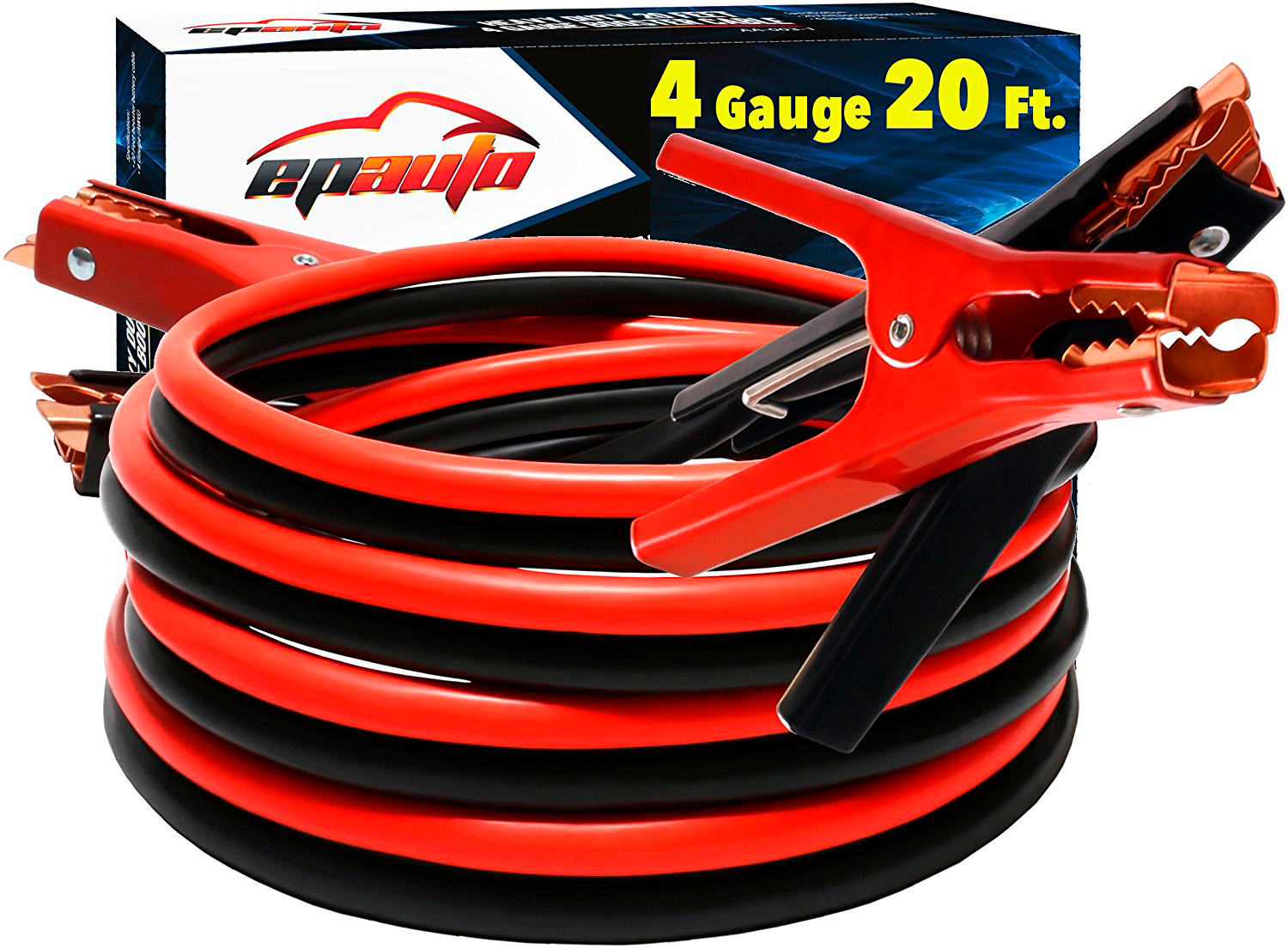 20: [amazon title="Jumper Cables" link="B01AXBB2VG"]
If you're stuck in the middle of nowhere, nothing is worse then a dead battery. We often don't buy a pair of jumper cables until we end up needing them. But the EPAuto 4 Gauge x 20 Ft 500A Heavy Duty Booster Jumper Cables with Travel Bag and Safety Gloves are an excellent combo. Not only do you get a heavy-duty pair of cables but you also get a free travel bag.
This particular pair of Jumper Cables is especially effective for jumping your vehicle. There's an abundance of jumper cables on the market, but this pair is suitable for anything.
Get it right here: [amazon link="B01AXBB2VG"] [amazon fields="B01AXBB2VG" value="price" format="linked"]