16:
Drive Auto Products Car Trunk Organizer
Perhaps one of the most aggravating parts of new vehicle ownership is keeping things organized. It can be a pain, especially if you are working with minimal trunk space at best. Nevertheless, there are quite a few different ways that you can extend space. The main theory is by getting a trunk organizer. Perhaps you have a friend who is a car fanatic and might get a kick out of having an organized trunk? Or you just want the man of the house to keep his trunk organized. We have a product that might interest you. The Drive Auto Products Car Trunk Organizer is a rather unique invention meant to organize your trunk.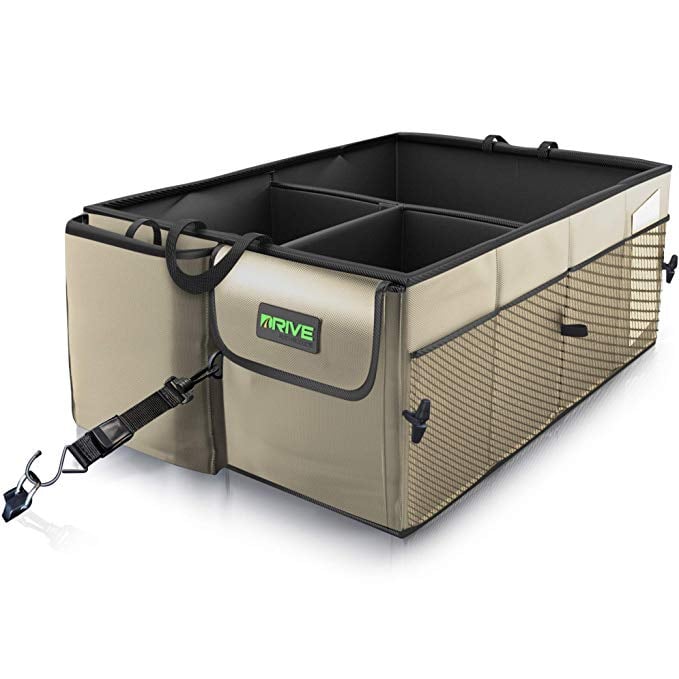 The collapsible trunk bag is perfect for organizing everything that you throw in your trunk. First and foremost are the usual things like tools and or fitness equipment. Maybe you're rolling around with your stuff flying all around your trunk. This trunk organizer will keep things in order. It's also the perfect gift for college students who need a way to keep their trunk in order. The Drive Auto Products Car Trunk Organizer is the perfect combination of stability and design. The innovative pockets are deep enough to fit just about anything that you need and it keeps the whole area very organized.