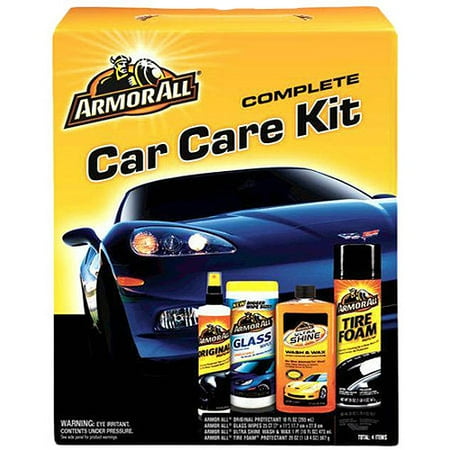 20:
Armor All Complete Car Care Kit
Do you remember when you got your first car? How many times you'd wash it just to be out there with "your" car? The love of an automobile doesn't just go away overnight, and you'll find yourself immersed with the aspects of vehicle ownership. But washing a car is not just as simple as filling a bucket with soap anymore. The paints that automotive manufacturers are using nowadays are much more advanced, to say the least. A good car care kit will allow you to give your car that amazing sheen without all of the fuss.
Armor All is a brand that has been in the detailing business for decades. Chances are you have used an Armor All product at one point in your life and you enjoyed it. The Armor All Complete Car Care Kit is the perfect gift because it comes with everything that you need for full detail. You get interior wipes and polish, which work on all different kinds of interiors. This stuff will make your dashboard shine like never before. The Armor All wet wheel shine that comes in this package is also exceptional and your tires will look brand new. This is a must-have a gift for any car fanatic.
– You can find out more about this item here