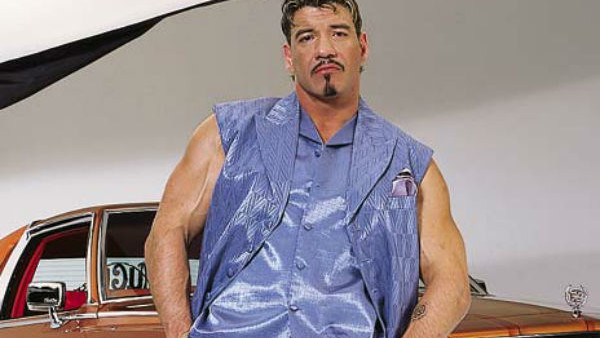 23: Eddie Guerrero's Lowrider
Perhaps one of the most popular wrestlers of the '90s was Eddie Guerrero. Not only was his on-screen persona fun to watch, but his wrestling skills were top-notch. The green Impala lowrider Guerrero would frequently pull up to the ring in was his personal favorite. Depending on the town that WWE was touring that week, Eddie would rent out different lowriders from neighboring shops.
WWE television has long changed since the lowriders stopped being featured. Eddie Guerrero was a noted performer and one of the most unique personalities. The lowrider is one of the most iconic car types in the world, and there is a legion of collectors and fabricators. It's no secret that 'Latino Heat' and lowrider culture were an obvious match during Guerrero's storied career.