The sport utility vehicle (SUV) is the perfect combination of ruggedness and an outdoor lifestyle. Developed as a more consumer-focused variation of the pickup truck, the SUV has been around for decades now becoming more popular than ever. When people think of the SUV, the iconic Jeep Wrangler is probably the first vehicle that comes to mind. The Wrangler is one of the few SUVs in the world that popularized the open-air design. But there have been many other reputable SUVs to come along that haven't gotten the love they deserve.
Some of these iconic SUV models have recently begun an uptick in value, but many new drivers don't know about them. Taking a look at some of the other iconic SUV models will give you a better idea of just how far the vehicle has come. Read on as we take a look at some of the most iconic SUV models that you may not realize were cooler than the Jeep Wrangler via Autowise.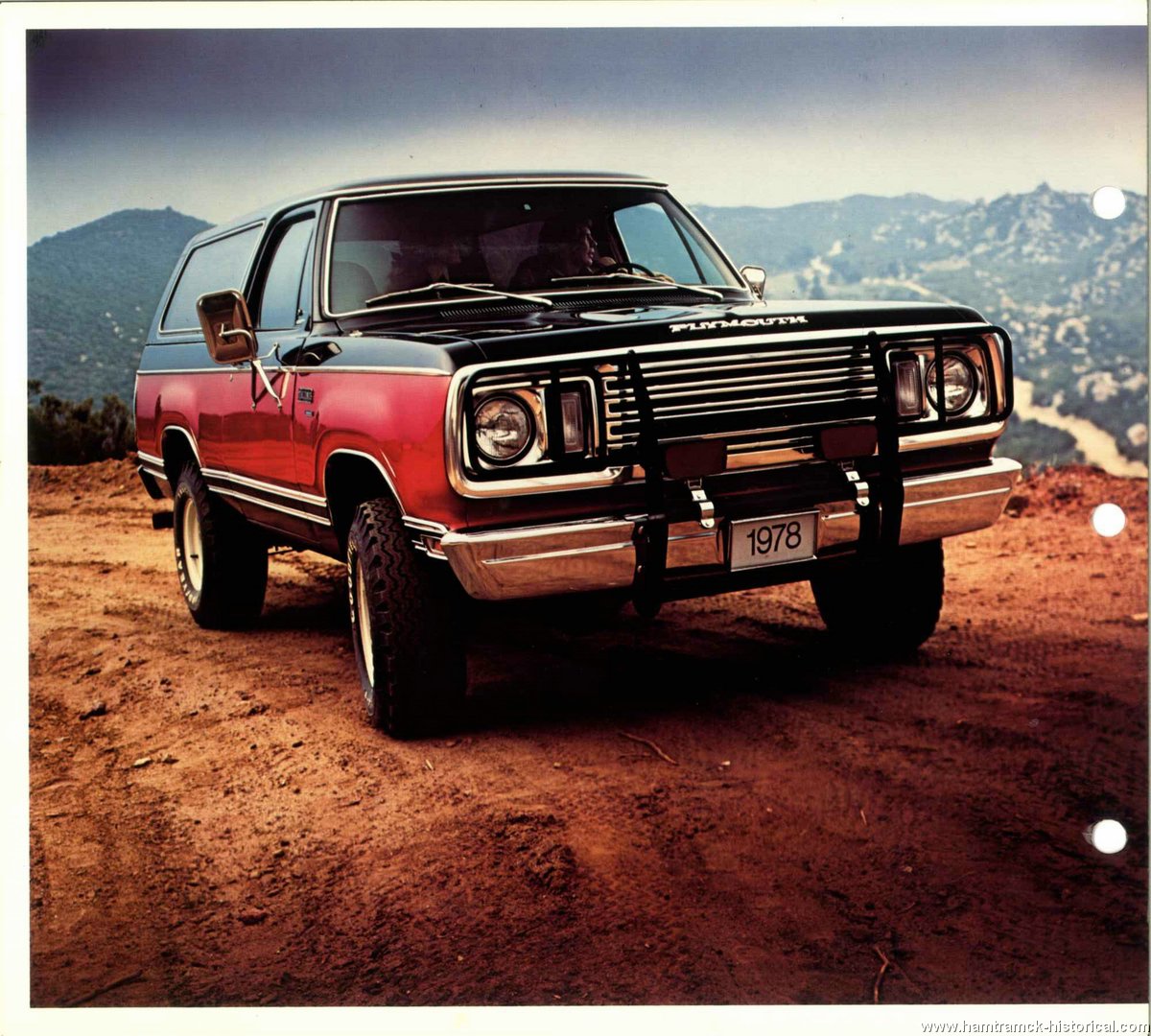 25. Plymouth Trailduster
Yes, you read the title right, there was a Plymouth SUV at one point. Although the brand was the value leader for Chrysler, the Trailduster was far more than an economy car. The big, burly SUV was based on the Ramcharger, which itself was a big off-road rig. The overall design of the Trailduster was similar to the Bronco and other large SUVs of the period. The removable top would expose a rollbar and the backseat area, giving the truck an open-air feeling.
The standard 318 V8 engine was in its element, and the manual four-wheel-drive piloted the Trailduster through anything with authority. The Trailduster is very hard to come by nowadays, as the model never sold as well as its Dodge stablemate. In terms of being different then the Ramcharger, the Trailduster only has a few unique features. But the fact that its a Plymouth is enough to garner attention at any car show, not to mention the fact that the Trailduster is a very capable off-road rig.