17: [amazon title="K-Seal ST5501 Multi Purpose One Step Permanent Coolant Leak Repair " link="B01LRHLTB8″]
K-Seal is a brand that has built itself on offering pour-n-go products. When you think of a K-Seal product, you know that you're getting quality. The Multi-Purpose One Step Permanent Coolant Leak Repair is made for doing quick repair work out of a big job. The head gasket is pricey to replace, and if you don't treat it quickly, the car will essentially need an engine replacement. The unique bottle is designed to make quick work of head gasket jobs. You'll pour it in when the engine is hot.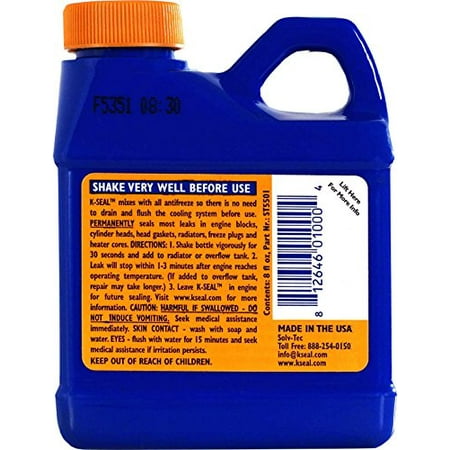 You might hear a bit of banging at first, but then your engine will be functioning properly again. This specific formula is perfect for a range of vehicle engines. You don't have to fret over using it on a V6 or a V8 because it will work on both. The formula is designed to treat an entire cooling system as well so you'll only need one bottle to get the job done. You can fix cracks in the cooling system, as well as radiator hoses.
Buy it here: [amazon link="B01LRHLTB8″] [amazon fields="B01LRHLTB8″ value="price" format="linked"]