It's quite clear to anyone not living under a rock that Taylor Swift is one of the biggest stars in the music industry today and perhaps even in the history of it. Her fans, affectionately named the 'Swifties,' obsess about her every move from her music to her outfits. Some of them fans care more about her love life than anything else. Swift's recent breakup came as a shock because it appeared that she was happy in a long-term relationship with English actor Joe Alwyn.
A lot of people thought they were a match made in heaven. Swift previously had high-profile relationships with Jake Gyllenhaal, John Connor Kennedy, Harry Styles, and John Mayer. It looked like Alwyn provided the balance she needed in her life. However, the pair finally called it quits in 2023 and they broke their fans' hearts in doing so. Today we'll look at the best pictures from their seven-year relationship that may tell us why they eventually called it quits. Check out the photos and see for yourself here.
First Picture
Frenzied rumors linked the couple in 2017 after Taylor Swift broke up with Calvin Harris. Paparazzi captured pictures of the superstar enjoying breakfast on a Nashville balcony with Alwyn. The latter was an up-and-coming star at this point after his role in Ang Lee's Billy Lynn's Long Halftime Walk.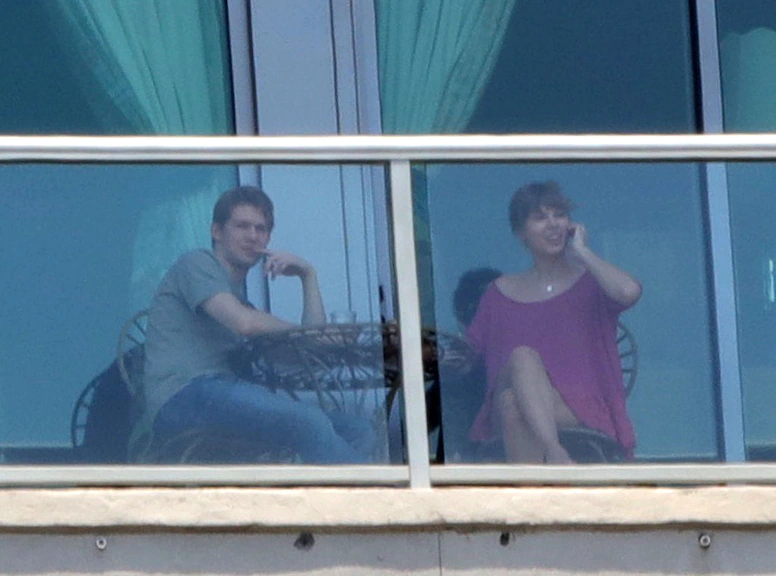 It took a while to confirm that the couple was together but eventually, it became obvious. Fans believe that this was the first image of the pair together in the early days of their relationship. Nobody expected them to last together for so long but it became her longest relationship. In the end, Swift's recent breakup left many people sad (via E Online).