The United States of America is full of some of the most beautiful places in the world. The vast country has a very wide variety of unique terrain and native animals. The West Coast boasts the golden California shoreline up to the mountaintops of Washington. The South has its own beauty, from tropic-like spots in Florida to the flower fields of Texas. The Midwest and East Coast are both breathtaking as the leaves change colors in the fall.
All of these places are enjoyable to look at in photos, but have you ever wondered what it would be like to see the sites in person? Get your bucket list ready and check out 35 of the most beautiful places in the United States that you simply need to visit.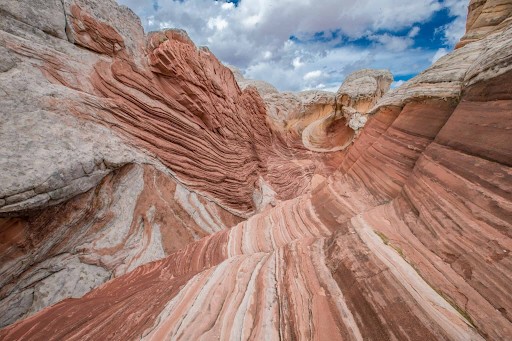 35. Badlands National Park
Where: South Dakota
Why We Love It: South Dakota is sometimes seen as a forgotten state when it comes to desired destinations. While people know the state has landmarks like Mount Rushmore, many people forget that it's home to some of the most beautiful parks in America like the Badlands National Park.
No, it's not just a favorite because of the word "Badlands." It's also a favorite because of its amazing rock formations, steep canyons, and dramatic landscapes. Of course, you'll also be able to see a few prairie dogs, Bighorn sheep, and Bison while visiting.