The Chrysler Corporation was founded in 1925 and very soon become a worthy opponent to giants of the industry – Ford and General Motors. With the acquisition of Dodge, Plymouth, and introduction of De Soto and Imperial sub-brands, Chrysler becomes part of the "Big Three" and pretty much dominated the domestic car industry for the better part of the 20th century.
During that period, Mopar brands produced millions of well-known and popular automobiles, supported the muscle car class with legendary models and were at the forefront of new trends and technologies. However, amongst all those cars, there are 20 that are forgotten but still quite interesting. Here they are.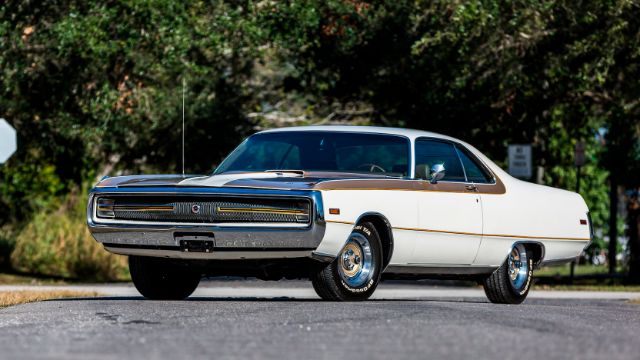 1. Chrysler 300 Hurst
Everybody knows about the legendary Chrysler 300 "Letter Cars," a series of high-powered coupes and convertibles built from 1955 to 1965. They were called "Letter Cars," since each model year was marked with a letter starting with "C" and finishing with "L" in 1965. They had low production numbers and bespoke interiors. With leather upholstery and powerful engines, the "Letter Cars" were the Gran Turismo coupes of their era.
When they ceased production in 1965, everybody thought was the end of them, and they would never see a 300 Series car again. However, in 1970, they produced a special limited edition 300 Hurst. They built it in limited numbers of approximately 500 with the help of the famous transmission company, Hurst. It featured a special white and gold paint job. Also, it had a similarly styled interior and a rear spoiler integrated into the rear deck lid.
Under the hood, there was a mighty 440 V8 engine delivering 395 HP. And it could propel the two-ton beast to respectful acceleration times. They offered the model for one year only, so people soon forgot it. But true Mopar aficionados will always remember those gold and white behemoths with Hurst emblems. However, most dedicated Chrysler historians place this special version as a continuation of the "Letter Cars" lineup.